The Experienced Rock
Trenchers of California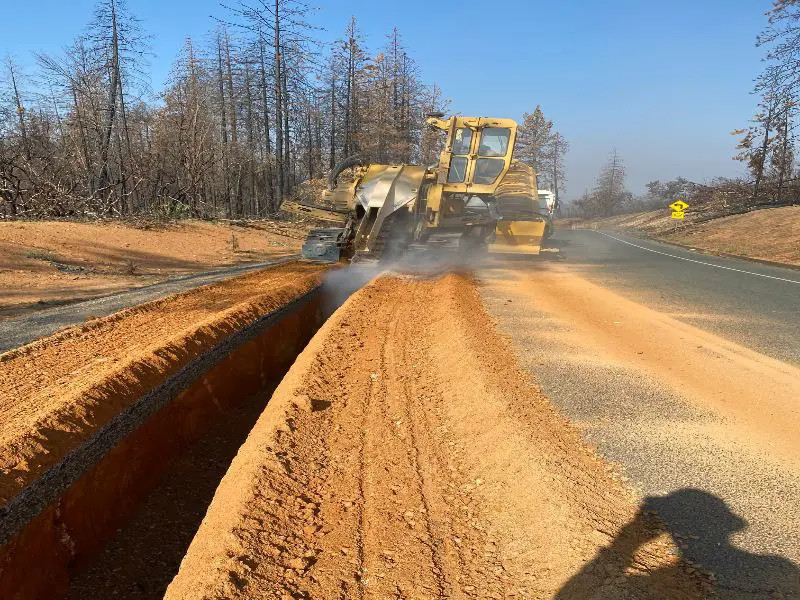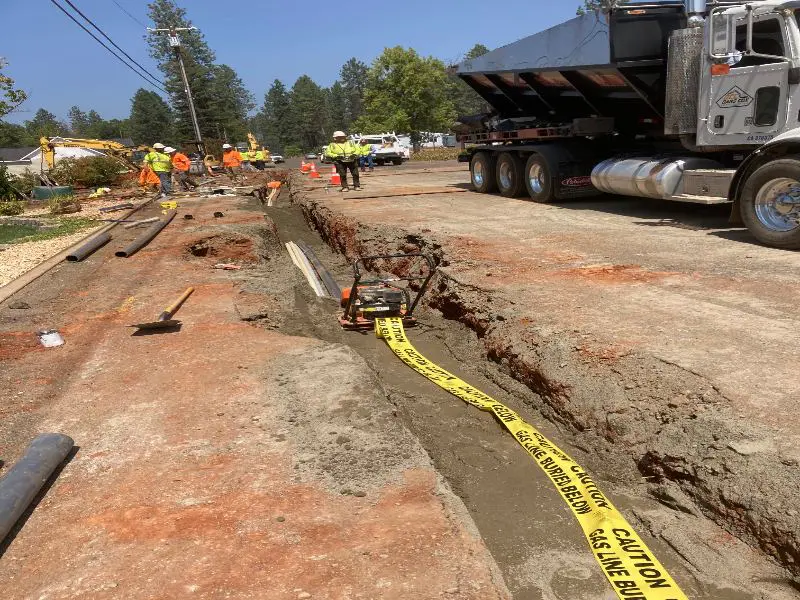 Dars Cox Construction is one of the few underground construction companies in California that are also experienced rock trenchers. This large specialty piece of equipment is suited for digging through solid rock to lay conduit and pipeline in difficult terrain projects.
The Rock Trencher cuts with a digging chain-driven around a rounded metal frame or boom. It resembles a giant chainsaw. This type of trencher can cut ground that is too hard to cut with a bucket-type excavator and cut narrow and deep trenches. The chain trencher is the right tool for trenching large diameter networks (telecommunication, electricity, drainage, water, gas, etc.), especially in rural areas.
There are various methods for excavating trenches in rock – principally, drill and blast, hydraulic breakers, and chain trenchers. The advantages of using chain trenchers in suitable rock outweigh the limitations of other methods and may have cost benefits and fewer adverse environmental effects compared with alternative methods.
Rock Trenching is one of the most efficient excavation methods when digging through the hardest of ground. With its low speed and high torque, it can take on any challenge while maintaining the utmost quality work. Rock trenching eliminates hydraulic breaker and Drill/Blast methods.
Wide or narrow, Deep or shallow, Dars Cox Construction has the right equipment to suit your rock trenching needs.